DOUBLE LANE CORNUCOPIA WN067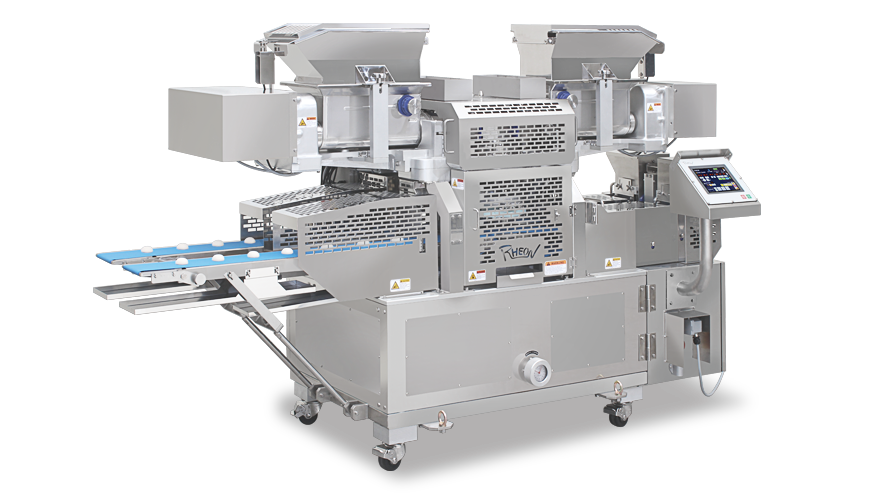 Encrusting Machine

Multi-row model
The DOUBLE LANE CORNUCOPIA WN067 can produce stiff dough products such as bread or Pretzels continuously and uniformly. Product Weight Range is 10 – 30g.
Features
high productivity
Very versatile for wide variety of applications like confectioneries or savory products. With lots of features that, insure the highest quality, the machine is capable or producing value added products with high productivity.
Cutting-edge features
2-step Belt Model High-speed and stable production even for small products with the optional 2-step belt model.
Adapted "Easy to see Easy to use" color touch panel. Furthermore, the built-in Product Memory Unit (P.M.U.) stores and recalls the production parameters.
Washable body with low-pressure water.