Set Panner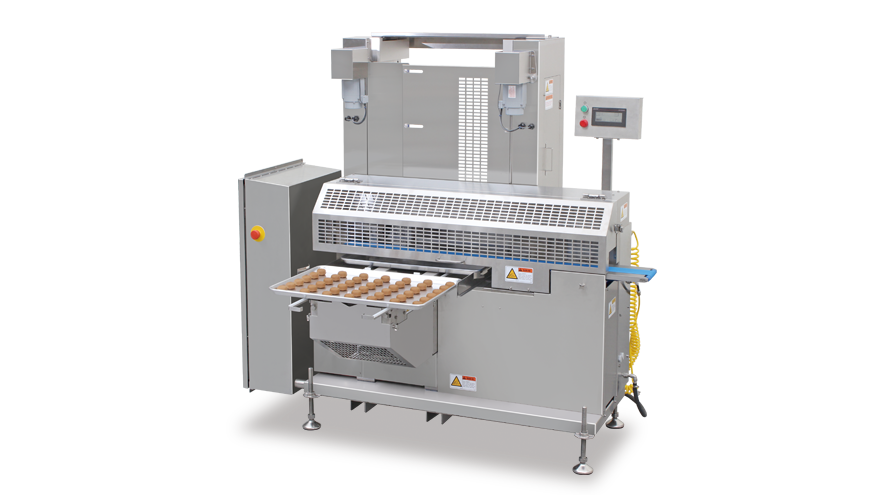 Encrusting Machine

Related Equipmemt
Automatically arranges product onto sheet pans made by the CORNUCOPIA.
Features
Allows products to be arranged on a baking tray hygienically without losing their shape
High-productivity, gentle extrusion, hygienic operation without any manual contact with products. Compact design – 3 in 1 with Panning Conveyor, Tray Conveyor, and Tray Feeder combined all into one unit. Hygienic design, main body is washable with low-pressure water.
Panning Mode
Continuous Shutting
Arranges products in a row in one shuttling motion. Max. 10 shuttles / min
(Supports 100 pcs./min)
Intermittent Shuttling
Places products one-by-one. Max. 60 pcs./min
Optional devices for flour-less panning without residue on products
Water Spray Device
Sprays water on the Set Panner Conveyor
Releasing Agent Applying Device
Applies releasing agent on the Set Panner Conveyor